Rescue Diver Course
The PADI Rescue Diver course will change the way you dive – in the best possible way. Learn to identify and fix minor issues before they become big problems, gain a lot of confidence and have serious fun along the way. Discover why countless divers say Rescue Diver is their favorite scuba course.
Starting from
Availability: Contact us for booking information
Course Requirements:
Must be at least 12 years' old (12 to 14-year-old can earn their PADI Jr. Diver certification).
Must be in good health and comfortable in the water.
Must be certified as a PADI Advanced Open Water Diver or Jr. Advanced Open Water Diver.
Have an enthusiastic attitude and want to have FUN!
Materials and Equipment Needed:
eLearning Materials Needed:
PADI Rescue Diver eLearning
PADI Rescue Slate
Resuscitation Mask
Logbook
PADI Dive Tables
Equipment Needed:
You will need your own mask, snorkel, fins, boots.
Surface marker buoy and reel
Signaling device (whistle)
Cutting device (shears or knife)
Basic 1st Aid Kit
Cost varies depending on what pieces of equipment fit your specific needs. You will also need a regulator system with computer, BCD, three cylinders, exposure suit, weight system with weights (available to rent or purchase.)
Course Scheduling:
Becoming a Rescue Diver is simple as one, two, three!
Step One:
Orientation: To start, give us a call, so our staff can plan spending about two hours with you. During that time, we will go over course logistics, paperwork, equipment fitting and equipment purchases.
Step Two:
Classroom: During the one classroom session, we will cover the important topics involved in Rescue diving.
Step Three:
Open Water Dives: Over two days in an open water environment (Gulf or Spring), we will cover the ten training exercises and two Rescue Scenarios. Upon successful completion, you will be awarded the prestigious PADI Rescue Diver certification. Your Instructor may adjust the schedule according to weather or conditions.
Course Fees:
Standard Course
Call for our most current pricing!
Sometimes our regular scheduled classes might not work for your busy life. To assist you, we offer both Private and Semi-Private courses. Please call us for more information!
Become The Best Buddy You Can Be!
To Start Your eLearning Today, Just Click on the Image Below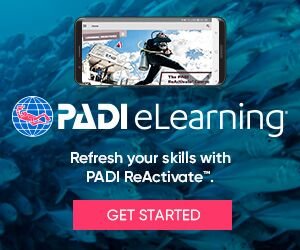 0 reviews for Rescue Diver Course